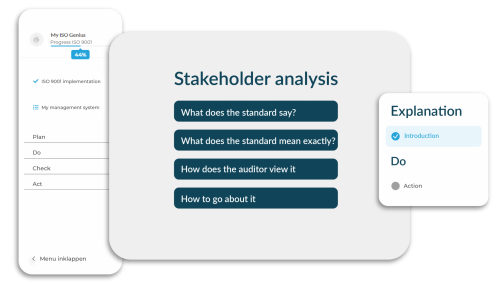 Becoming ISO 9001 certified isn't expensive, if you don't hire a consultant. It also isn't difficult, if you have the right support. Or better said: if you have the right software.
My ISO Genius prepares you for the external audit, and helps you get the well-known certificate that proofs that your company meets all requirements of quality management.
All our experience of more than 900 obtained certifications has been incorporated into this unique, all-in-one solution that makes implementing and maintaining a QMS affordable and easier than ever before!